We provide accompaniment from thinking, doing, and feeling through the recognition, study and interpretation of power relations between people, communities, systems and institutions, to accompany their transformation from the rational, symbolic, energetic and spiritual.
Feminisms
We begin by recognizing how patriarchy, based on the oppression of women, creates and maintains other oppressive systems such as neoliberalism, which is sustained by the exploitation and violence against women, other dissident or racialized identities, as well as against mother Earth. We work to dismantle such systems through feminism.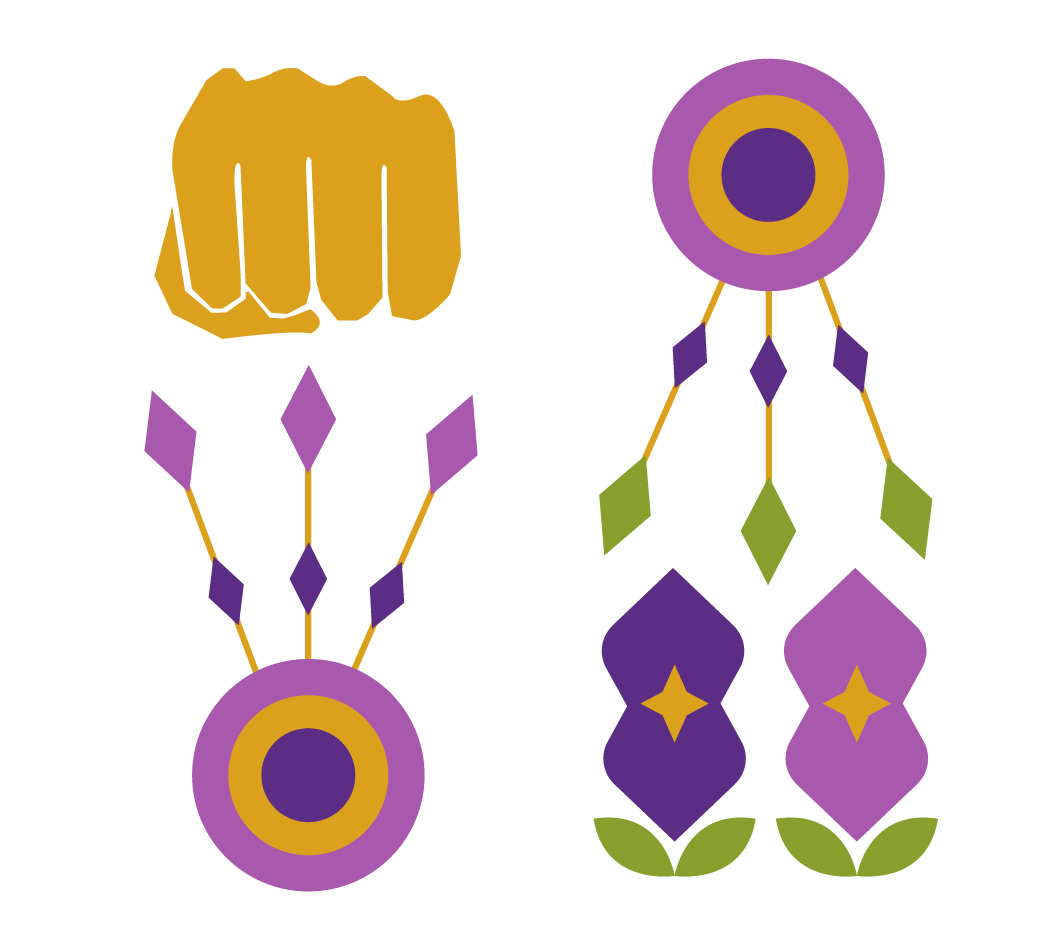 Collective Wisdom
We believe and honor collective wisdom. Our indigenous traditions, territories and cultures are immersed in knowledge and wisdom that can be applied to all of the challenges that we face individually and collectively. Go to the root to rise.
Community
Strengthen each other collectively, accompany each other holistically and walk together celebrating our diverse identities towards that future that we dream and seek.
Solidarity
Human solidarity is the principle of our local, national and international relations. We are powerful together! We seek collaboration rather than competition. We share causes, forces and resources to empower and support each other.
Equality and equity
Essential principles in a society in which all people mutually recognize each other as equal in rights and possibilities, and where existing differences are celebrated.
Collective and Climate Care
We believe that our social justice efforts must be holistic and transformative, without forgetting that our liberation and rest (prioritizing mental, physical and spiritual health) is in a mutually caring relationship with the environment.
Solidarity Economy
We seek a new way of producing, consuming and distributing, a viable and sustainable alternative rooted in social justice where communities cooperative and support their individual and collective needs.
Radical transformation
In love with our territories, we work to foster a space for collective and personal political discovery, we re-imagine reality, the exercise of power and our relationship with the earth to create the societies we dream of.